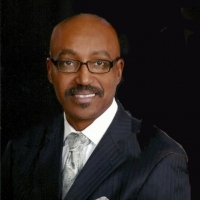 I AM NOT ONE OF THEM!
by Dr. Robert Charles Jones, Jr. | August 21, 2018
I AM NOT "…ONE OF THEM…!"
A few years ago, I was participating with a public action that was calling for commencement of the promised affordable replacement housing from CHA (Chicago Housing Authority) and a call to pass a city ordinance to raise the minimum wage to $15.00. Being a reasonable guy, I felt that these issues are relevant to an improving quality of life in the City of Chicago, for all Chicagoans, and has the potential to become a national model, which is why I support them.
Having said this, it is important to note that I am a Christian Preacher and elected Pastor of a great supportive church here in Chicago. It is a part of my parental guidance, calling from God, my Mid-West Seminary Training, and my East Coast Government training to not be afraid or equipped to speak truth to power anywhere, anytime.
So there I was at the Daley Plaza supporting the efforts of the Jane Addams Senior Caucus, community groups from the north side to the far south side, union organizations, and politicians supportive of the action, blacks, whites, browns, and yellows. It was a fantastic, diverse showing of support for two important issues facing our City and affecting our people. I spoke regarding the morality of resolving these issues. As I descended the steps from the podium, a woman walked up to me and said these words: "I appreciate your presence, support, and what you said, I thought all of you preachers had been bought by that guy running for Governor!"
I responded, "I am not one of them."
I reflected, on her words and mine, I thought;
Number 1, what made her believe that?
Number 2, people have a right to support whomever they choose, whether we agree with their choice or not.
Number 3, Ideological differences are a part of the fabric that drives our Democracy. However, it becomes a different animal, if we allow our personalities and influence to be purchased, in order that we may only benefit personally or even parochially.
As pastors, aka Faith Leaders we have a responsibility to be accountable to God (or the entitiy of our faith) and all people; not just those in our local church, mosque, synagogue, temple or altar or those who are of the same ethnicity or our "side" of the City.
The Politicians are watching, the People are also watching, and lest we forget, God (Our Creator) is watching!