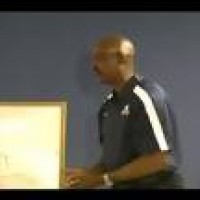 Monthly Live Streaming Bible Study on USTREAM
By Dr. Robert C. Jones, Jr. | June 27, 2018
We will be streaming Thursday June 28, 2018 at 7pm CDT. We will be teaching our bible study online in real time. Dr. Jones will engage Our VBS Bible Study: GOD SQUAD - SPECIAL AGENTS IN ACTION. We will cover Moses, Esther,and Lydia in this study. [ ALSO. PLEASE NOTE OUR NEW EMAIL ADDRESS LISTED AT THE BOTTOM OF THIS ANNOUNCEMENT]
Our prayer line 1-844-704-1289 on Thursdays during Bible Study. Call for prayer from 7pm until 9pm.
To view Bible Study and join the discussion click here!.
OUR SOCIAL NETWORK MINISTRY TEAM
Carol S.Taylor - Producer
Lawrence Ware - Engineer - Camera Site Development
Camille McKee - Marketing & Manager of Twitter Communications @MCMBC2978
For More Information Email us at - mailoffice@mtcarmelmbchurch.com or phone us - 312.225.0510
Back