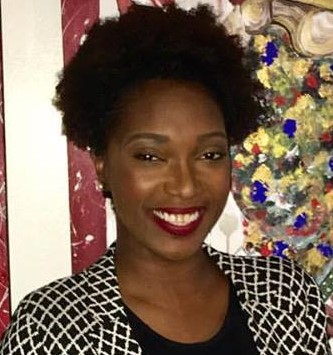 Alicen Irby President of the Inspirational Choir
The Inspirational Choir is designed to be a combined older youth, young adult and adult choir that does not mirror or imitate the Angelic Choir. Members of Mt. Carmel who would want to sing in both, must COMPLY, with the rules of each choir regarding joining, rehearsals, and participating, to include assessments, if there be any, set up by each.

History of the Inspirational Choir

The Inspirational Choir was organized in 1951 by our Pastor Emeritus, Rev. Dr. J.B. Felker Jr. under the leadership of his father, Rev. J.B. Felker Sr, after seeing a need to form a choir to include the group of young people that had outgrown the Junior Choir.
The first president of the choir was Sis. Helia Durant. Past presidents include, Bro. Milton Rolland, Sis. Bobbie Peacock, Sis. Doris Irby, Sis. LaShana Williams, Sis. Tanya Irby, Sis. Kristen Taylor, Sis. Michelle Williams, Bro. Cameron Grant, and Shaika Craig. Our current president is Sis. Alicen Irby.
The first supervisor was Sis. Shirley Felker. Past Supervisors include Bro. & Sis. Ulysees Washington, Bro & Sis, Earnest Davis, Sis Doris Varnado, Sis Lorraine Brown and Sis. Brenda Gilbert-Young is our current supervisor
Choir directors have included Bro. Milton Rolland, Sis Lorraine Brown, Bro Randy Taylor, Bro. Adrienne McDaniel, Bro. Dion Ricks and Sis Lenkisha Jenkins, and Sis. LaShana Williams. Our current directors are Sis. Michele Howard and Sis. Brenda Gilbert-Young.
Previous musicians include Sis. Doris Noland, Bro. Curtis Burrell, Bro. Henry Goldsmith, Bro. Andre Henry and Bro. Bobby Booker. Our Current musicians are organist, Bro. Travis Conner and percussionist, Bro. Toy Jones.
In 2014, our Pastor, Rev. Dr. Robert C, Jones Jr. transitioned the Inspirational Choir to include teenagers, young and older adults who had the desire to sing the genre of music heard on our contemporary radio stations.
Our desire is to minister through song. Our prayer is that our ministry will uplift, comfort, inspire and compel others to seek Jesus the Christ. With God's help and your prayers, we are sure to accomplish this.