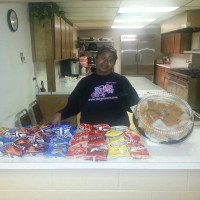 Clothing Give-A-Way - Sponsored by 365 Girl Rock Ministry
January 29, 2013
The 365 Girls Rock Foundation, held their first clothing Give-a-way Saturday January 26, at the Dr. Felker Family Life Center, 2978 South Wabash Avenue. Young Women from the community were invited to come out and pick clothing for all occasions. All free, courtesy of members and friends of the Mt. Carmel Missionary Baptist Church and the 365 Girls Rock Foundation.
Great great time of fellowship, and dressing up was had by all of the ladies in attendance.
Well Done Tia Hawkins, as well as all of those who made the day happen with clothing, refreshments, service, and attendance. Keep up the great work!
Back