Our MID-SOUTH MVI - Veterans & Families Info.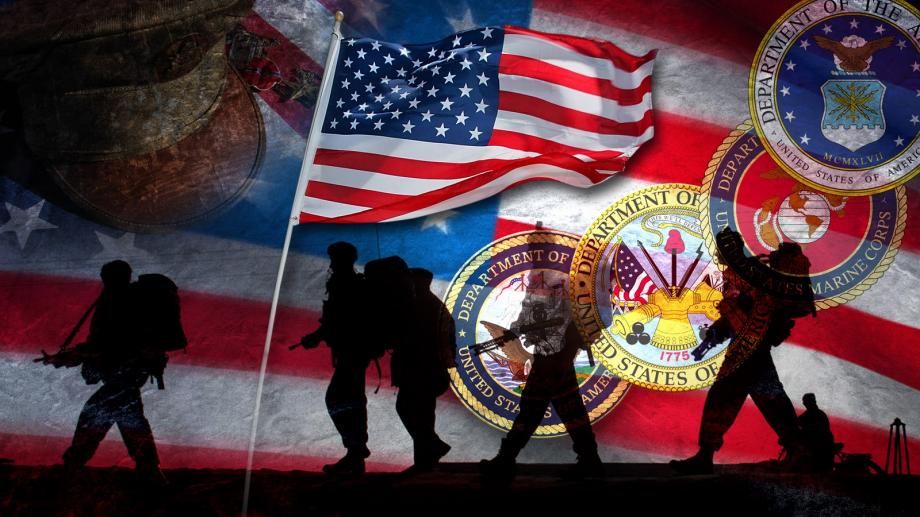 This information is provided thanks to:
Mid South Veterans & Families Support Initiative

V
eterans and Veteran Organizations and Supporters

OUR PASTORAL LEADERSHIP OF MID-SOUTH MVI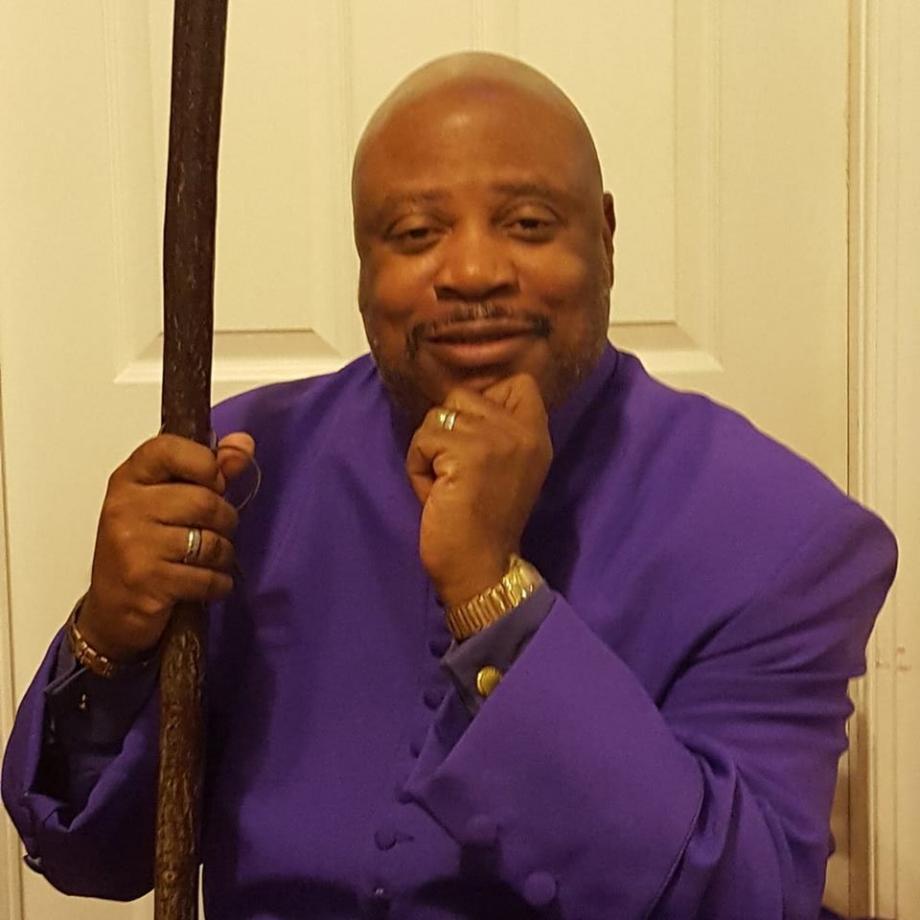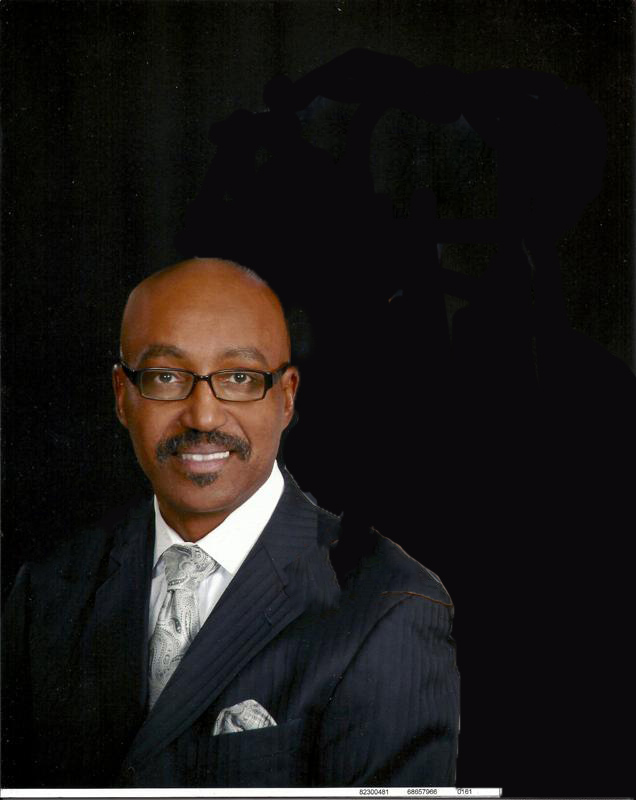 Jessie Knox Abiathar Carroll Robert C. Jones, Jr.
Good Shepherd UCC New Beginnings Ministries Mt. Carmel MBC
Core Leadership of Mid-South MVI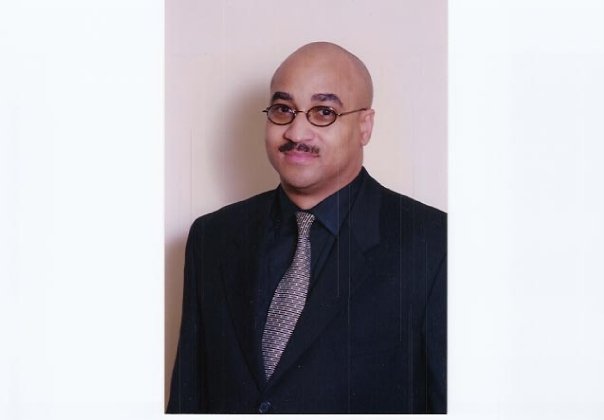 Dr. James Miles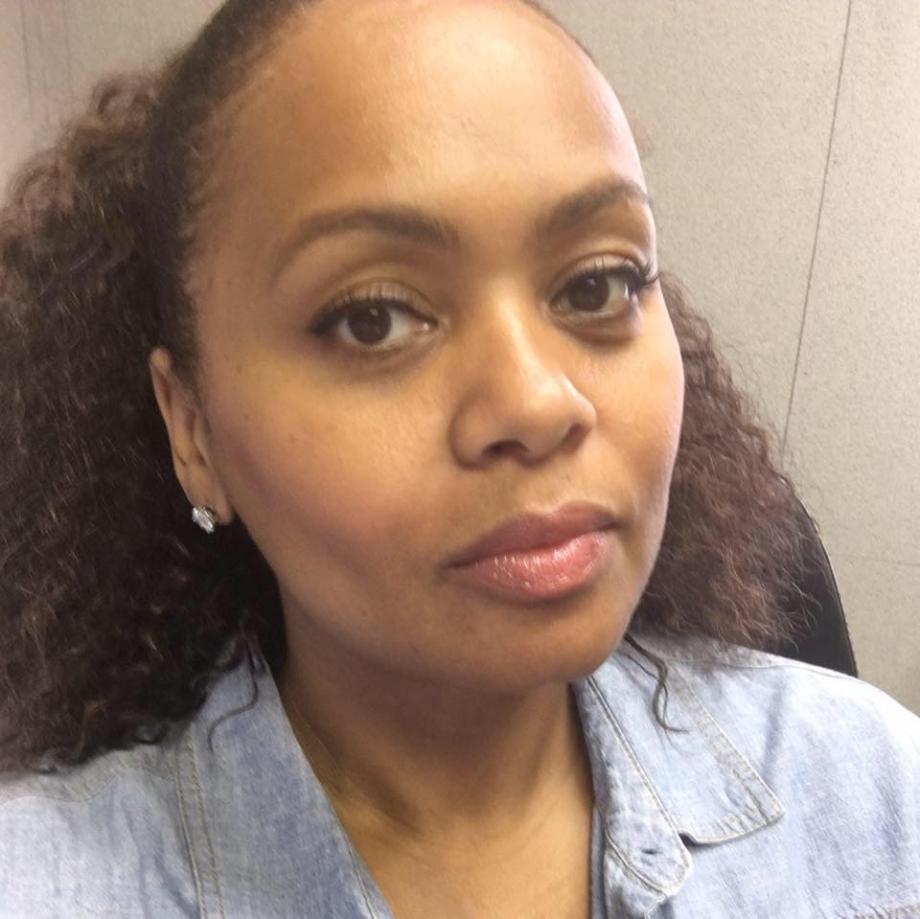 Ms. Kelli Powell Ms. Angela McDonald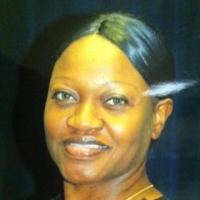 Rev. Sheri Scales
Our Mid-South MVI Community Veterans Coordinator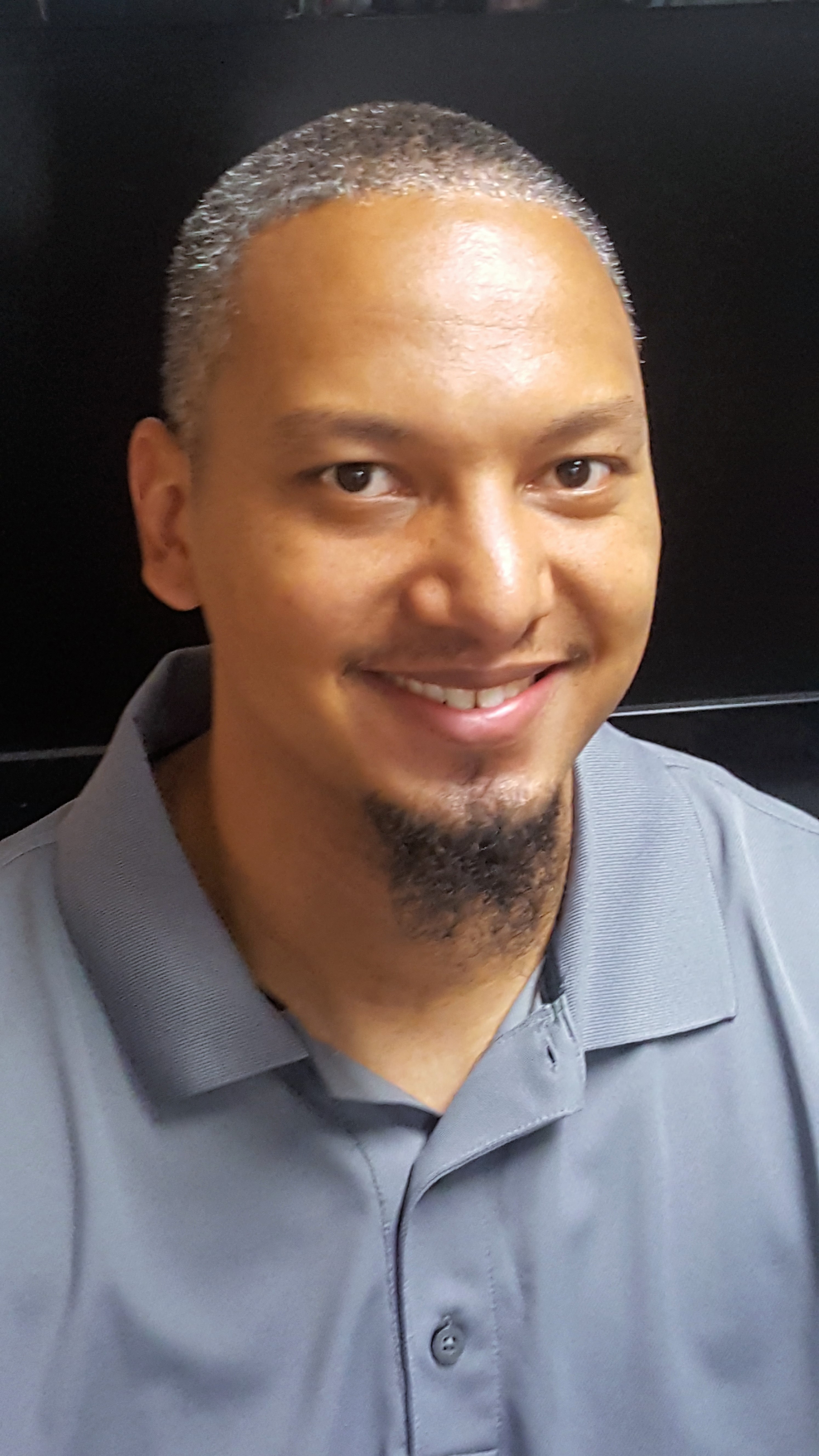 Jason Glanz
OUR ORGANIZER (Dr. Walidah Bennett - center) & ADMINISTRATORS OF DEPAUL MVI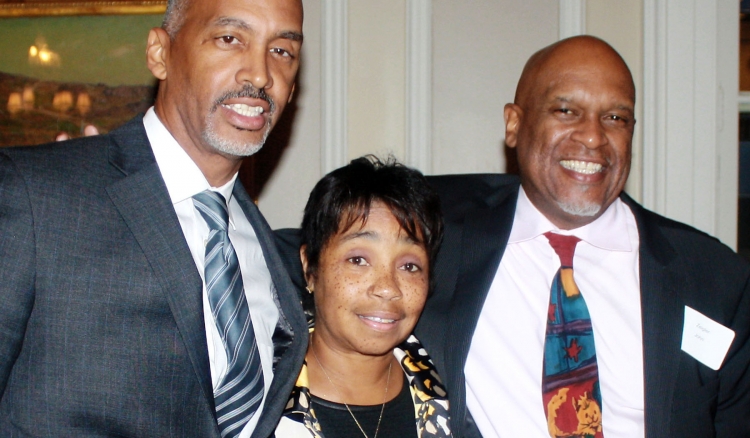 Dr. Troy Harden; Dr. Walidah Bennett; Dr. John Ziegler
Pictures from the MID-SOUTH MVI Asset Bassed Community Development - ABCD Training Graduation & Pot-luck Dinner - Held at Mt. Carmel MBC - April 22, 2017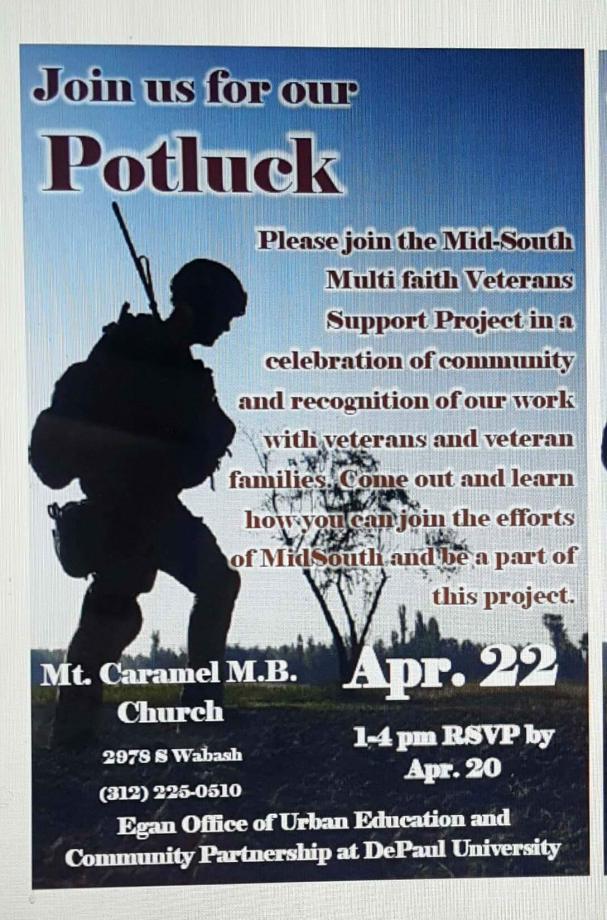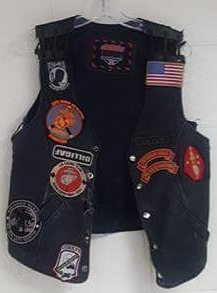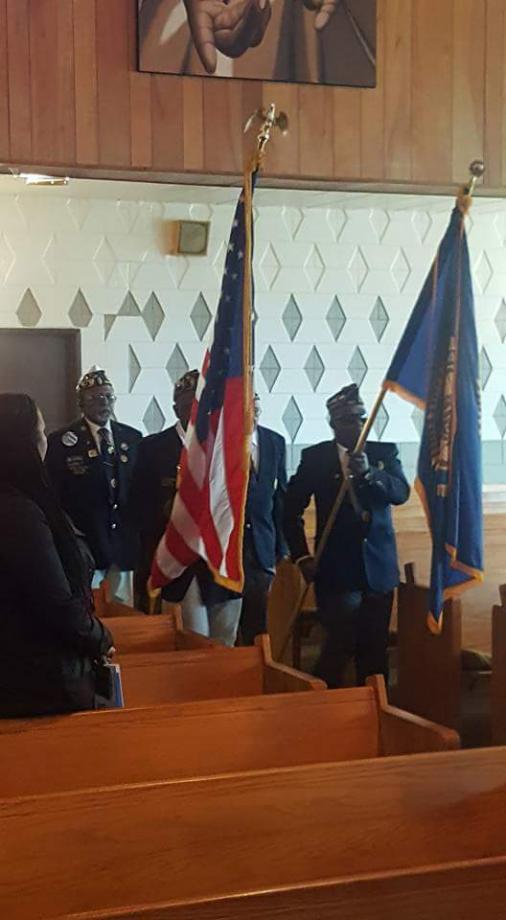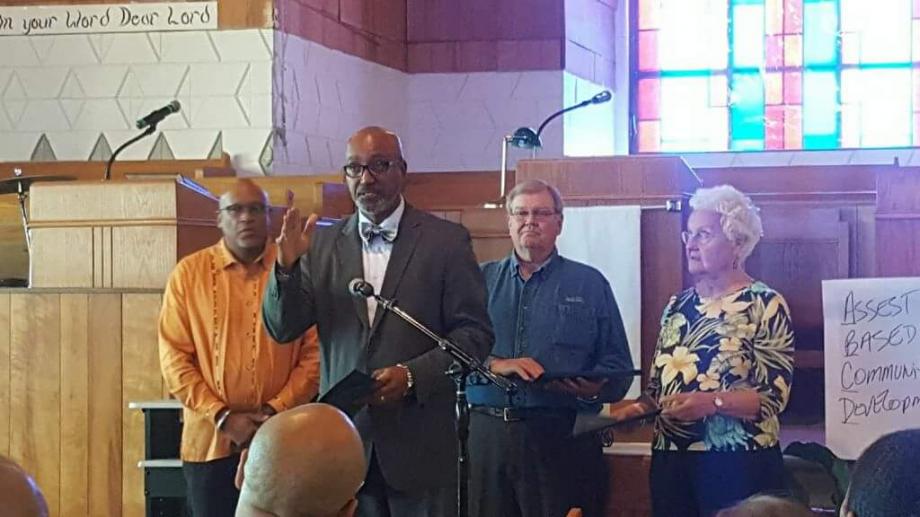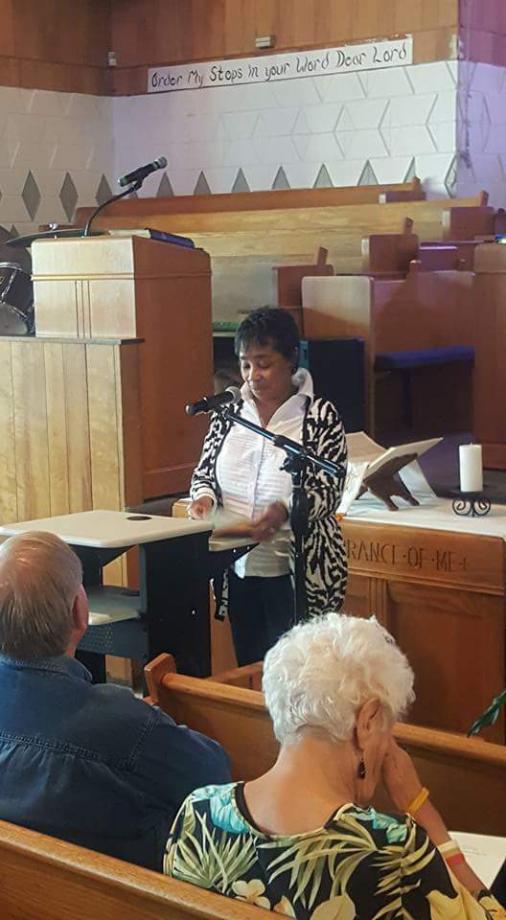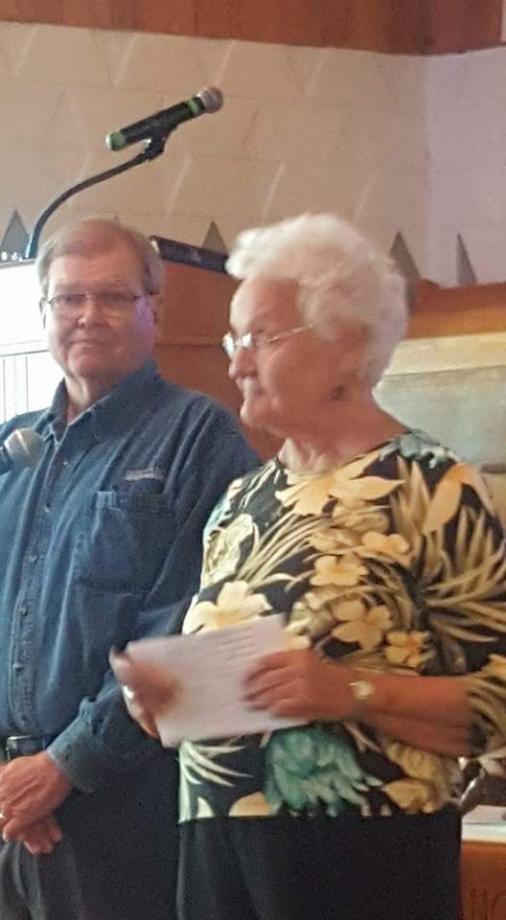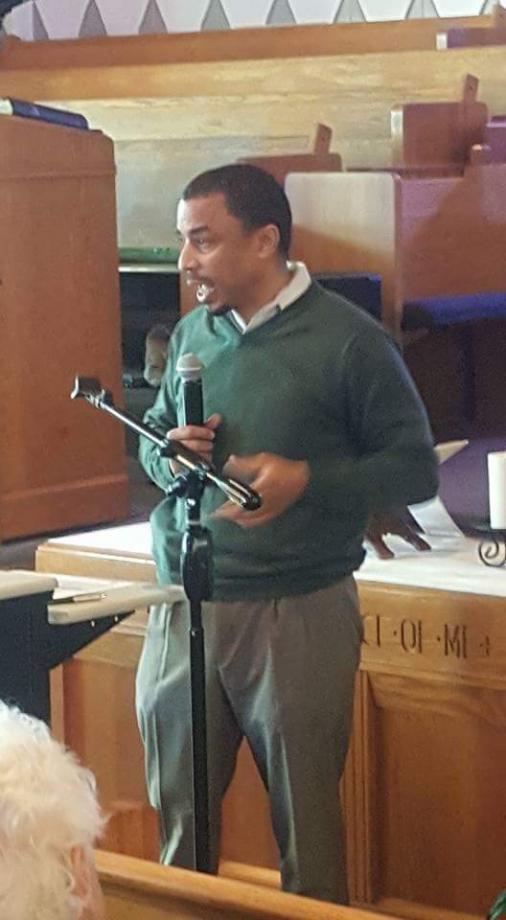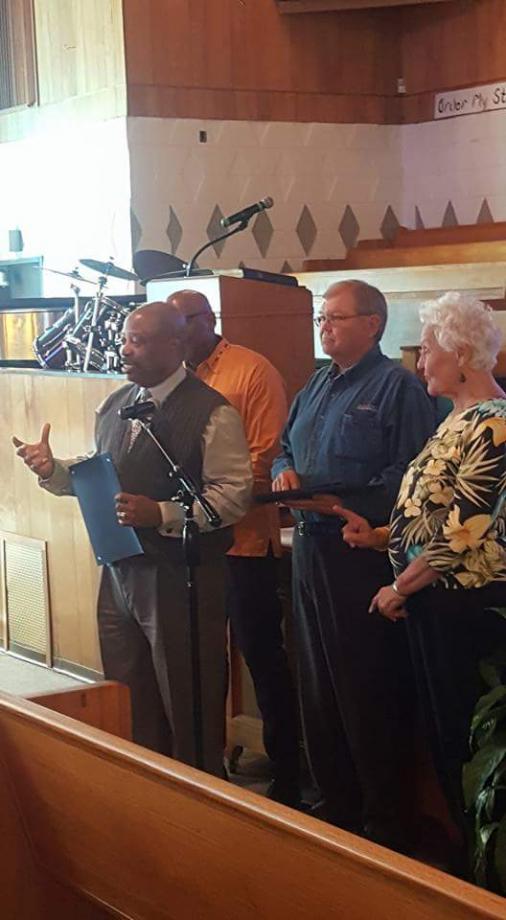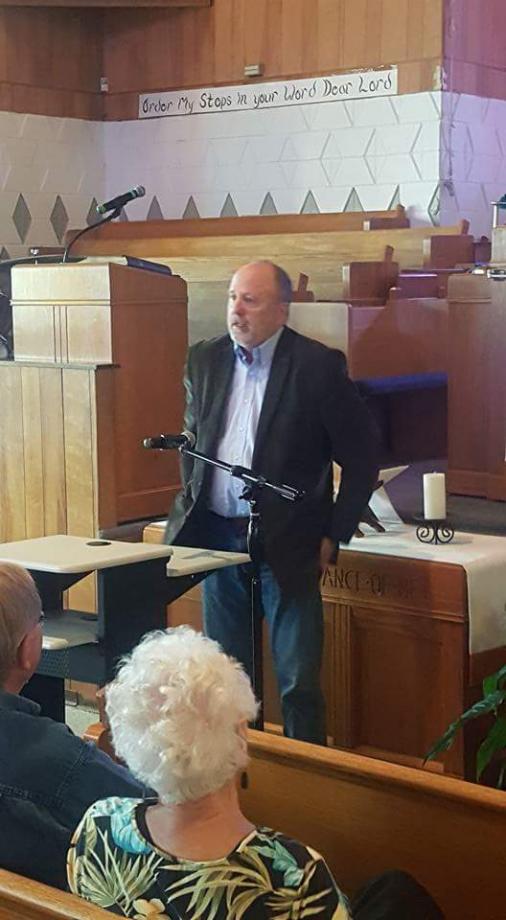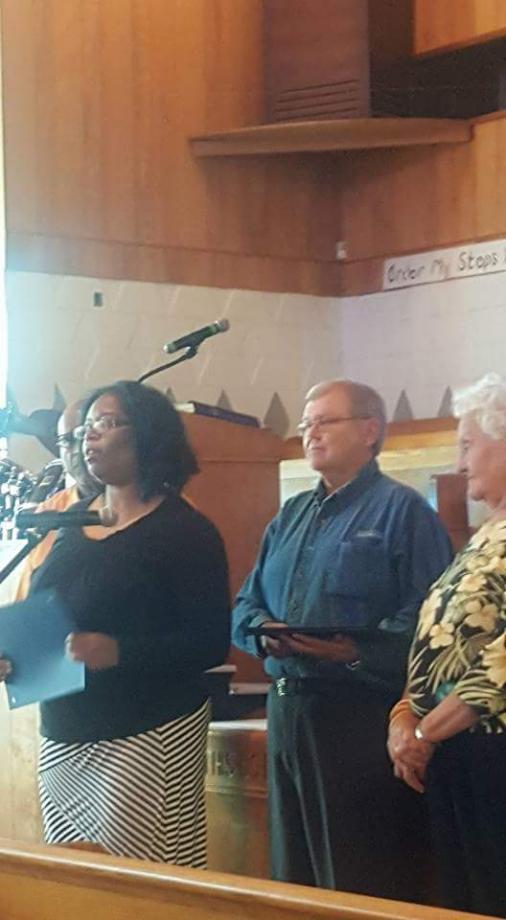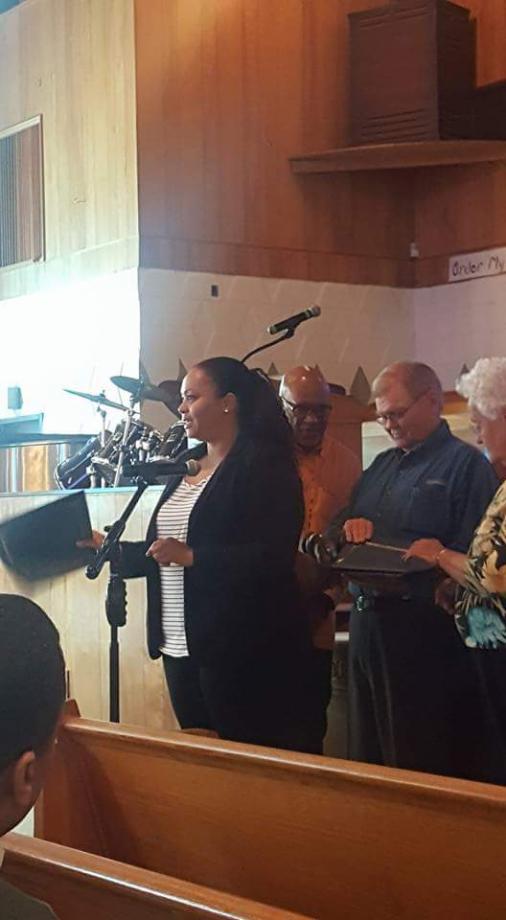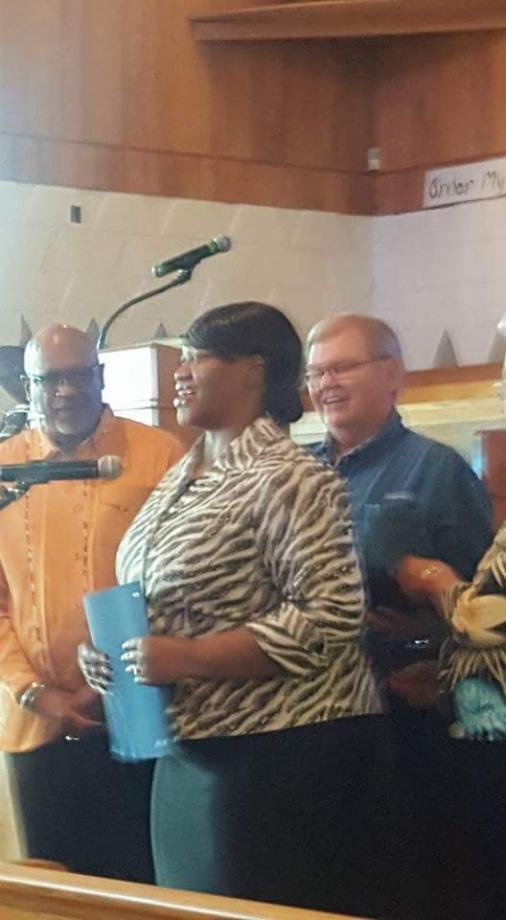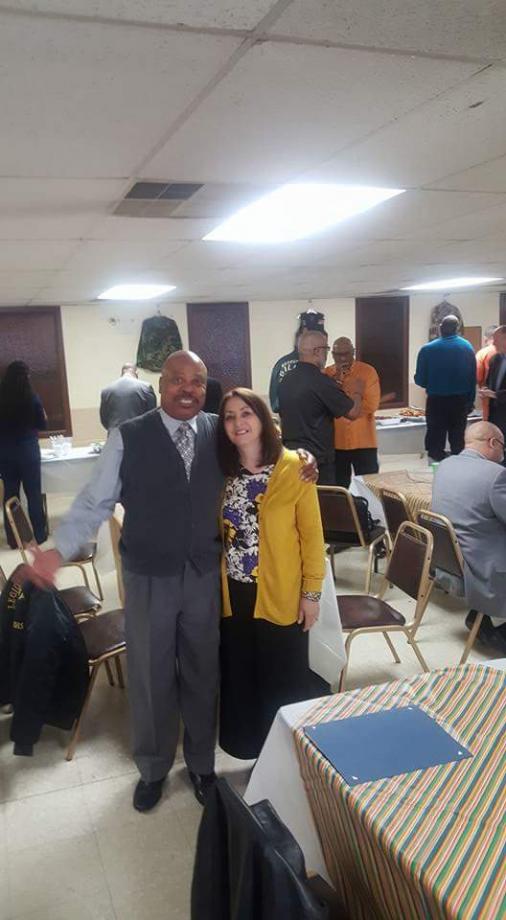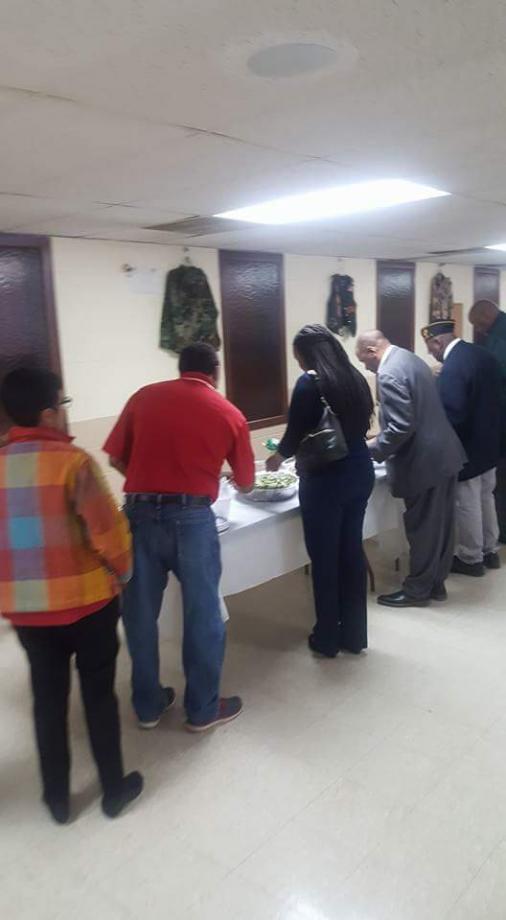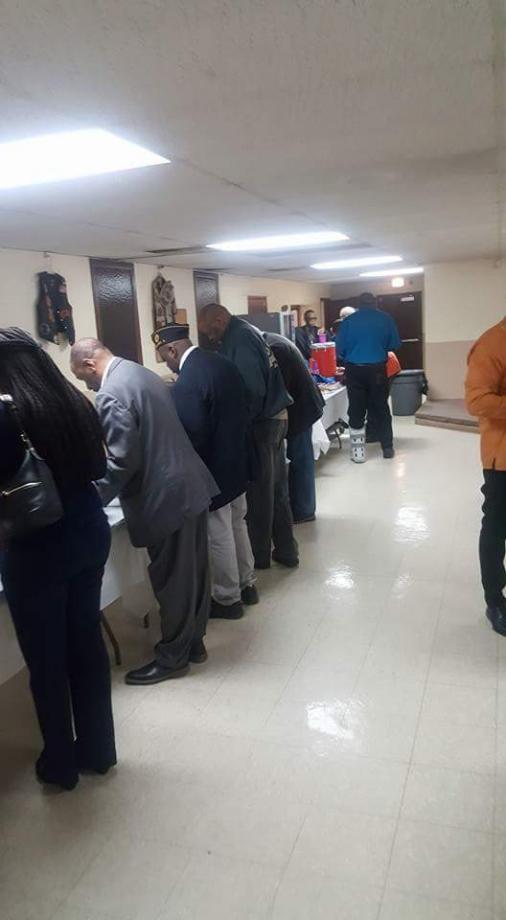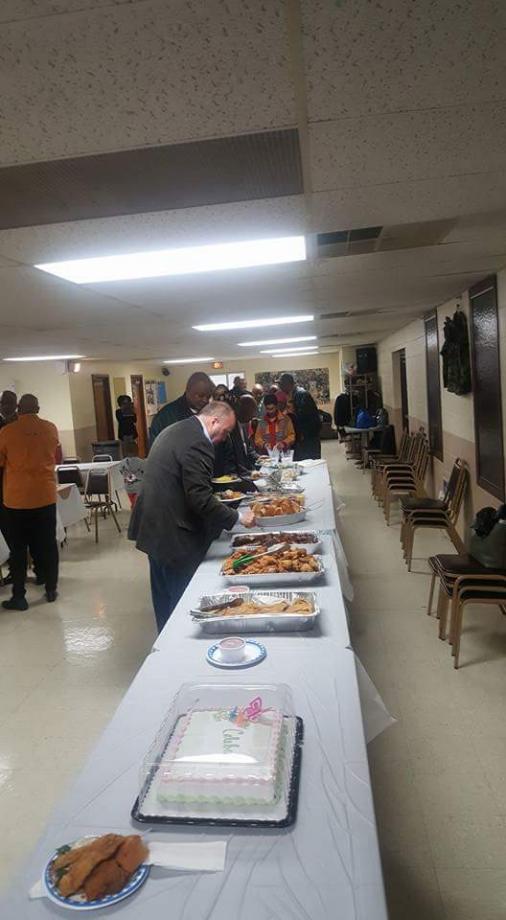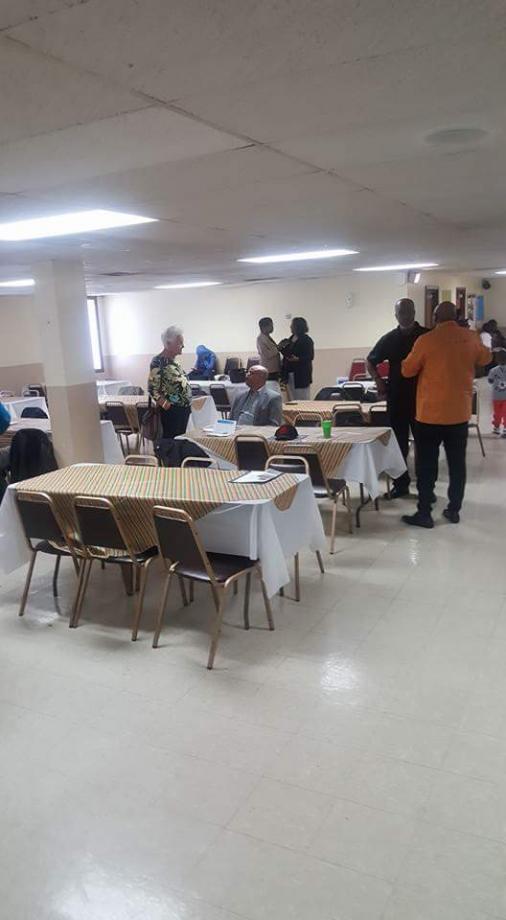 Multi-Faith Veteran Initiative (MVI)​
The Multi-Faith Veteran Initiative, housed at DePaul University's Egan Office for Urban Education & Community Partnerships (UECP) at the Steans Center, works in partnership with communities to develop an extended reach of support to improve the quality of life for Veterans and Veteran Families.
The Project seeks to:
●
Integrate faith-based organizations and houses of worship into local networks of social service providers.
●
Raise awareness about community resources for Veterans and their families
●
Equip train and support those who are actively involved with faith-based and community – based organizations, to assist them in broadening the spectrum of local services for Veterans and their families within their respective communities.
●
Promote the active role of Veterans as valuable community assets.
●
Contribute to maximizing the use of resources and services currently available for Veterans and their families.
Community Partners
North Site- A Just Harvest
7649 N Paulina St, Chicago, IL 60626
Community Veteran Coordinator: Laurence Smith
Mt. Carmel Missionary Baptist Church
Church of The Good Shepherd UCC
Community Veteran Coordinator:
Jason Glanz
West Site-Arthur Lockhart Resource Institute
4941 W Chicago Ave, Chicago, IL 60651
Executive Director: Dr. Elizabeth Lockhart
773-419-8085
​​